Free Shipping For All Orders Over $200 
Free Shipping For All Orders Over $200 
Free Shipping For All Orders Over $200 
Free Shipping For All Orders Over $200 
Free Shipping For All Orders Over $200 
Free Shipping For All Orders Over $200 
Free Shipping For All Orders Over $200 
Free Shipping For All Orders Over $200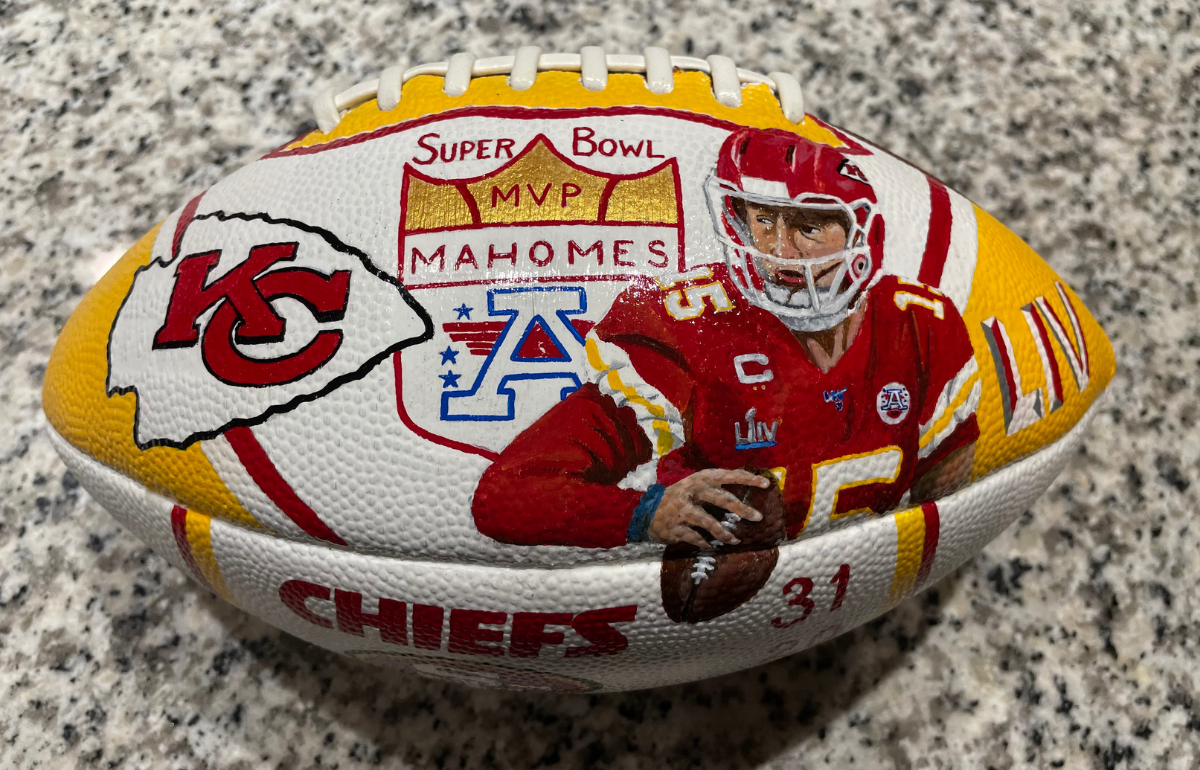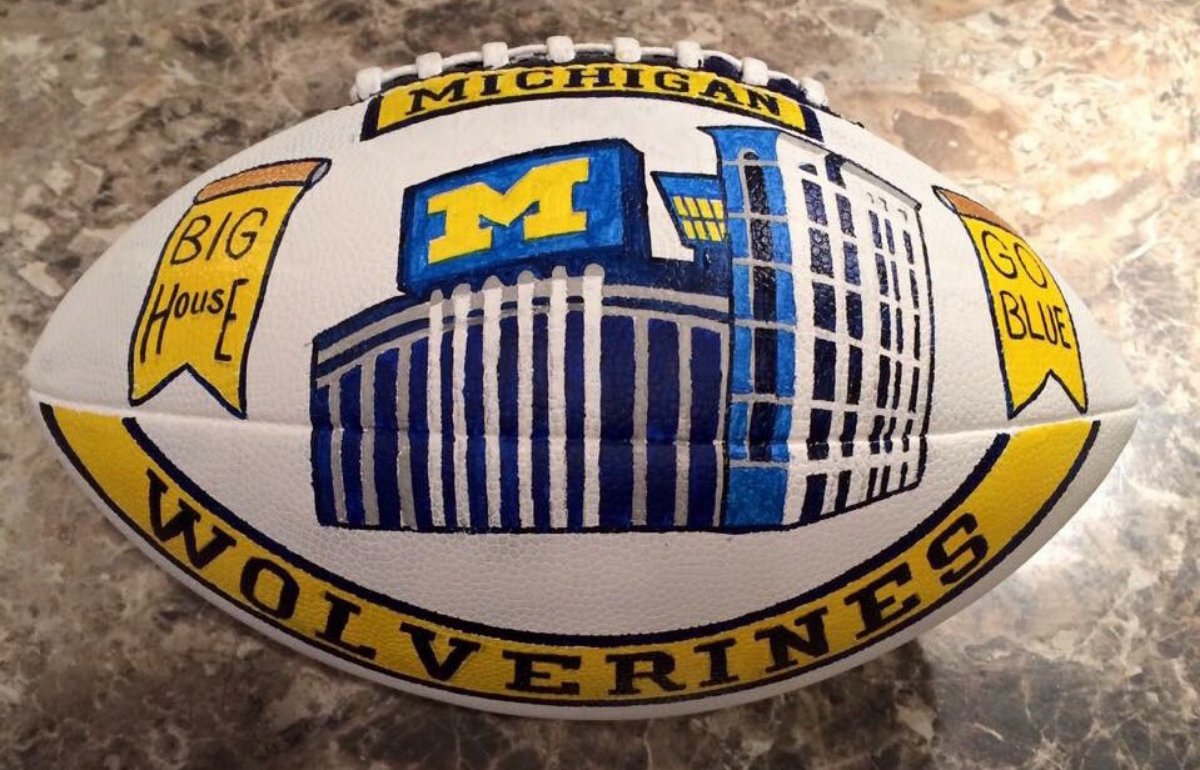 All footballs are painted with standard NFL footballs. NOT the official NFL Football, since those babies are $200 just for the football! All footballs are sealed with polyurethane upon completion, so they can be handled without fear of damaging the artwork. Current and former players can be done.
Baseballs are painted using either official MLB balls, or, for when I want blue strings, I used the Bader outdoor baseballs. Strings can be painted; it depends on the "look" I'm going for. (See Ryan Zimmerman for example). Baseballs are sprayed with sealer, and then given 4-5 coats of polyurethane. Baseballs are shipped with a storage cube.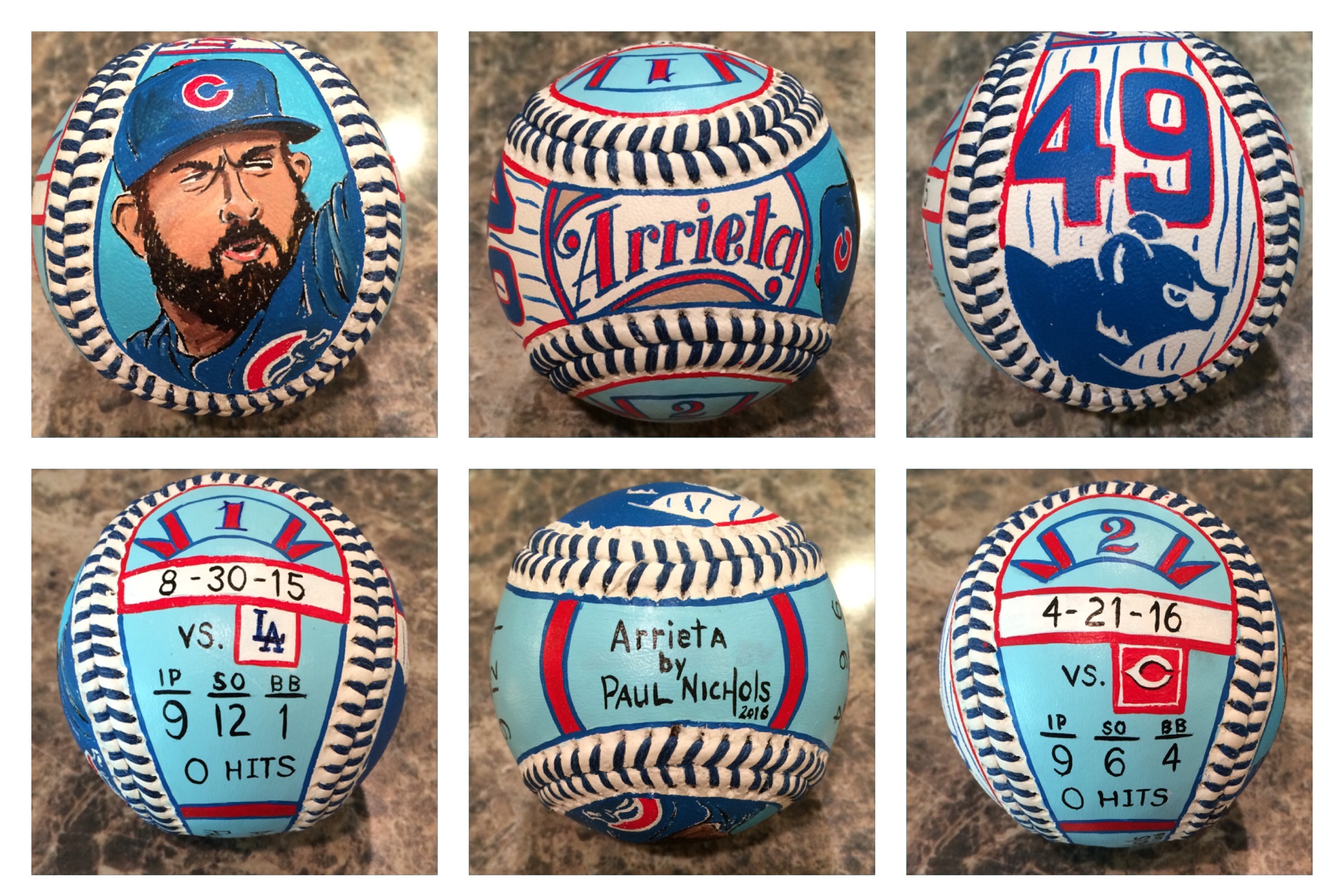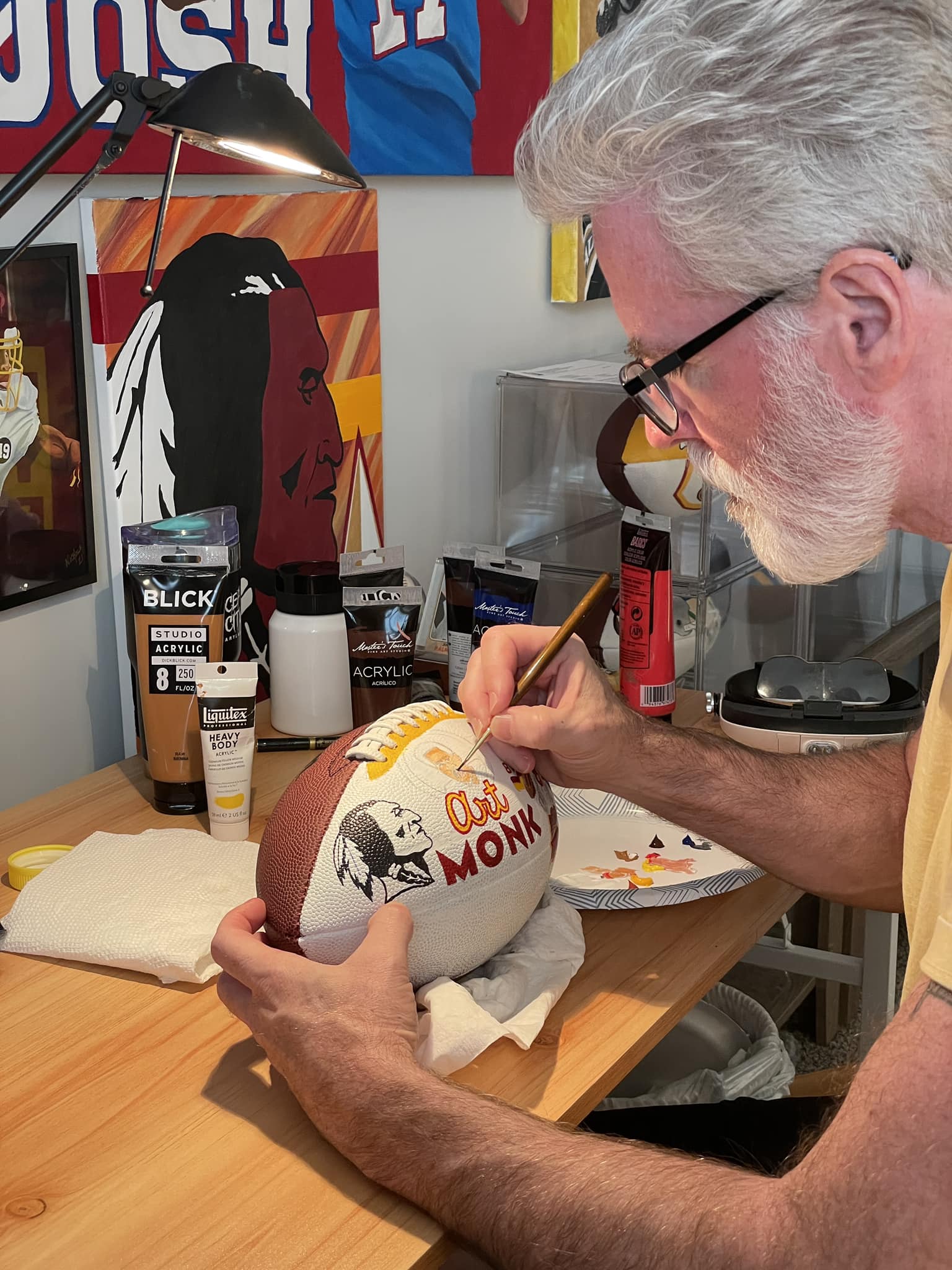 Born and raised in Prince George's County, MD, I grew up rooting for all of the DC sports teams; Redskins, Capitals, Bullets, and even the old Washington Senators before they moved to Texas. My father took me to games regularly - primarily to Bullets and Capitals games, as we were only about 20 minutes from the old Capital Centre.

Artwork has always been there; my earliest memories is of getting Batman comics and drawing Batman and Robin. I regularly got into trouble in school for drawing cartoons of classmates and teachers.

As an adult, I've done House Portraits, started a Christmas card company (now closed), and began to seriously pursue sports art around 2007-08. My first Sports Art site went live in 2013.

Currently, I've painted over 100 baseballs, 50+ footballs, many baseball bats, and of course a lot of canvas work.

Sports Art is not yet a full-time profession. I am co-owner of a Mechanical Contracting firm in Maryland, and will be looking to transition full-time to artwork by 2024.